Rezon8 has a diversified portfolio, with investments in early-stage companies and venture capital funds.  Below are Rezon8's current portfolio investments: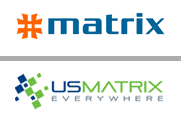 Intercentrus Global DataCenter, Inc.
Intercentrus Global DataCenter is a US-based holding company with two wholly-owned subsidiaries: DC Matrix Internet S/A and USMatrix. DC Matrix Internet S/A is a highly-secure Tier III data center service provider in Sao Paulo, Brazil. DC Matrix Internet S/A owns and operates a 14,000 sq. ft. data center, which serves dozens of enterprise customers with managed data center services, including dedicated and virtual servers, co-location, cloud, and business continuity services. USMatrix is a global wholesale telecom service provider headquartered in New York City that serves dozens of major telecom service providers around the world. (
www.matrix.com.br/en
;
www.usmatrix.com
)
True Influence, Inc.
True Influence is a specialist B2B online lead generation company that expertly leverages data, technology and content to help marketers win new business. Founded in 2008, True Influence links an audience of 16 million high-quality, crowd sourced, verified prospects with the right offer, at the right time thanks to its proprietary targeting technology. (
www.trueinfluence.com
)
KitoTech Medical
KitoTech Medical is a Seattle-based medical device company that has developed microMend, a revolutionary wound closure device that is easy-to-use, painless, and achieves superior cosmetic results compared to sutures and staples. microMend is an FDA Class 1 medical device listed with the FDA and is available for sale in the United States. (
www.kitotechmedical.com
)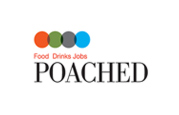 Poached
Poached provides an industry-specific online hiring platform to address the needs of high volume, high turnover restaurants, bars and hospitality-based businesses. Poached makes it simple for businesses to list open positions and then view, rate, and file resumes. With its high level of visibility among job seekers and industry professionals, Poached is ranked well above its competitors in search and traffic, making it the #1 hospitality industry job website. (
poachedjobs.com
)
New Sapience
New Sapience is an early-stage technology company focused on the development of software that enables machine comprehension, which will result in the first actual Artificial General Intelligence (AGI) systems. (
www.newsapience.com
)
Little Arms Studios, LLC
Little Arms Studios, LLC is a software development business that creates cutting-edge simulations, mobile applications, training solutions, video games, UI/UX designs, multiplayer applications, and websites for the county level of government and various commercial markets. A diverse group of skill sets and a tireless commitment to design means a flexible development cycle to fit any need or challenge. (
www.littlearmsstudios.com
)
Quantified Care
Quantified Care is a digital healthcare company that specializes in developing mobile and web applications to help health insurance companies save money through proactive, real-time patient engagement that can improve the health of high-risk, high-cost, chronically-diseased patients. Based in Baltimore, Maryland, Quantified Care has completed a Seed Round of funding and is currently bringing its technology to market. Current clients and partners include Blue Cross Blue Shield of Massachusetts and Johns Hopkins Hospital. (
www.quantifiedcare.com
)
InRoad Toys, LLC
InRoad Toys develops ground-breaking, enduring, high-play-value toys with broad applicability across age groups. The company's premier product, PlayTape® is revolutionizing the way the world plays with toy vehicles. Since its market debut in 2014, PlayTape® has won over 25 industry awards, including Parents Magazine Best Toys of 2014, and has been named a 2016 Toy Industry Association Toy of the Year Finalist. (
www.inroadtoys.com
)
Terra's Kitchen, LLC
Terra's Kitchen is a meal kit company that delivers fresh, pre-cut, pre-measured ingredients to customers every week in reusable, climate-controlled containers. The company's innovative, chef-inspired recipes offer a diverse range of meal options, including Gluten-free, vegetarian, vegan, and Paleo-friendly options. Terra's Kitchen has been featured on the Today Show and mentioned in numerous national media sources. (
www.terraskitchen.com
)
Pype, Inc.
Pype is a leading provider of construction collaboration software for the construction industry. The company provides general contractors and owners with a platform that automates and streamlines the submittal log generation and closeout process. Since its founding in 2013, Pype has launched two separate products, Pype Autospecs and Pype Closeout, that are currently being used by more than 30 clients across more than 130 projects. (
www.pype.io
)
KiwiTech
KiwiTech provides end-to-end digital technology solutions across a wide range of industries, including publishing, healthcare, media and entertainment, education, financial services, and government. The firm also runs a seed-stage venture fund called KiwiVenture Partners, which invests in innovative tech startups. KiwiTech has offices in New York City, Washington DC, and New Delhi. Rezon8 is a limited partner in KiwiVenture Partners.
Blue Cloud Ventures II LP & Blue Cloud Ventures III LP
Blue Cloud Ventures (BCV) is a software-focused growth equity venture capital firm based in New York City. Since its inception in late 2012, BCV has raised 3 consecutive funds and backed 22 leading software companies. The fund targets investments in leading SaaS, infrastructure and open source software companies. Rezon8 is a limited partner and fund advisor to Blue Cloud Ventures.
Current Yield with Participation Fund III, LLC
Current Yield with Participation Fund III, LLC was formed to provide flexible growth capital through debt and equity investments in operating companies and high-yield real estate opportunities based in the continental United States. CYwP Funds seek diverse investments that not only provide quarterly distributions of interest or dividends but also have the potential for significant capital appreciation. Rezon8 is a limited partner in Current Yield with Participation Fund III.
CRCM Frontier Technology Fund I LP
CRCM Ventures is an early-stage, cross-border venture capital firm with a 12-year investment history in the US and China. CRCM Frontier Technology Fund I LP (formerly Youku Global Media Fund I LP) is the latest fund managed by CRCM Ventures with a focus in frontier technologies (AI, VR/AR, Autonomous Vehicles, Drones, Robotics, etc.). The CRCM team combines strong business acumen, technical knowledge, and entrepreneurial spirit in selecting, mentoring, and advising their portfolio companies. Notable past investments include: Youku (NYSE: YOKU acquired by Alibaba), Musical.ly, Orbeus (acquired by Amazon), E-house (NYSE: EJ), Allyes (acquired by Focus Media), Ying Li (NYSE: YGE), Shi Jie Bang, Ripple Labs and Everstring.  Rezon8 is a limited partner in CRCM Frontier Technology Fund I.