The depth of business experience and expertise provided by Rezon8's management, partners, and advisors ensures Rezon8's ability to invest in high-growth companies and help them realize their full potential.
Management Team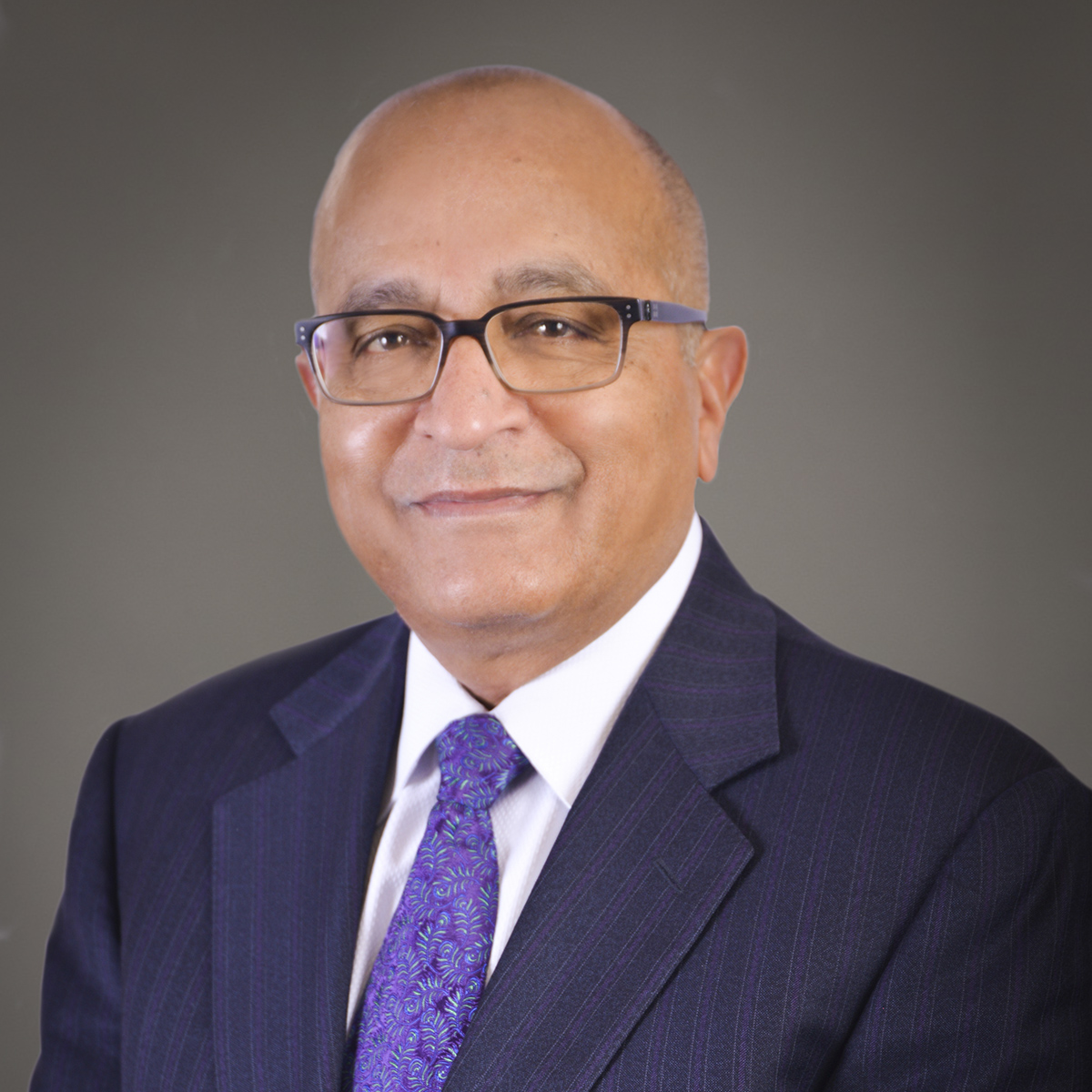 K. Paul Singh
CEO/Managing Director
Mr. Singh is a highly successful and globally-recognized entrepreneur and executive with a history of founding and leading successful companies in the telecom sector. Prior to founding Rezon8, Mr. Singh served as Co-founder, Chairman and CEO of Primus Telecommunications, a global telecommunications company that he grew to $1.2B in revenue in the first 6 years of operation. Primus was added to the Russell 3000 index in 2003 and listed among the "Fortune 1000" publicly traded companies in 2004. Mr. Singh was also the Founder, Chairman and CEO of Overseas Telecommunications, Inc. (OTI), which was named the 80th fastest growing company on the 1990 Inc. 500 list. Mr. Singh has an MBA from Harvard Business School and is a recipient of numerous awards, including a 2003 Stevie Award and the 2000 Ernst & Young Entrepreneur of the Year Award. Mr. Singh was also named "Top Performing CEO of Public Companies with annual revenue between $100 million and $999 million" in the Washington, DC, area by the Washington Business Journal in October 2010. He serves on the boards of ECMC, InterCentrus, and PeriscopeIQ. In addition, he acts as an advisor to Blue Cloud Ventures.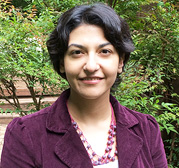 Anjuli Singh is a Principal at Rezon8 Capital & Advisory Group. She is responsible for evaluating new investment opportunities and for overseeing marketing and communications work for Rezon8 and any portfolio companies in need of those services. Ms. Singh holds an MA from New York University and an MA and BA from Johns Hopkins University.

---
Advisors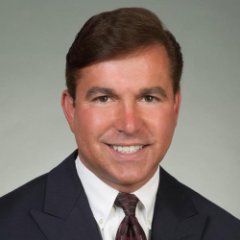 Carl N. Grant, III
Carl N. Grant, III is Executive Vice President, Business Development at Cooley and is also a Founding Managing Director for Kiwi Venture Partners, an early stage venture capital fund. Known as a "super-connector" in the DC-area's entrepreneurial ecosystem, Mr. Grant is focused on assisting growth-oriented companies achieve their goals through practical business solutions, strategic business advice and high-impact, targeted referrals to sources of financing, potential partners, key hires, potential buyers/sellers and other high-end service providers. Mr. Grant also advises companies on the best use of team-based, business-oriented legal solutions. Prior to joining Cooley, Mr. Grant served as Executive Director-Technology Industry for PricewaterhouseCoopers, LLP, managed the Capital Attraction Program for Fairfax County EDA, served as Vice President, Business Development for two venture capital-backed technology companies in the Northern Virginia area, and served as a division Director at Multimedia, Inc. Mr. Grant holds an MBA from the Kelley School of Business at Indiana University and a BSJ with honors from the E.W. Scripps School of Journalism at Ohio University.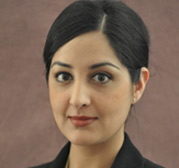 Sheena Gill
Sheena Gill currently serves as Chief Administrative Officer, Senior Vice President and General Counsel for the Altarum Institute, for which she leads Altarum's legal, contracts, human resources, and procurement functions. Selected as part of Washington Business Journal's 2016 Top 40 Business Leaders under 40, Ms. Gill is a recognized expert in government contracting law, governance, corporate strategy, leadership and entrepreneurship. Prior to her current role, Ms. Gill served as Vice President and General Counsel for C2 Technologies, Inc., a nationally-recognized leader in performance improvement with core practice areas in Education, e-Learning/Training, Strategic Human Capital Management, Mission-Critical Support Services, Information Technology, and Strategic Communications and Marketing. Ms. Gill is active in the Washington, D.C. business community, having served as an advisory board member of multiple organizations, including The Indus Entrepreneurs (TIE DC). She holds a Juris Doctor Degree and Mediation Certification from the University of Baltimore and is admitted to the bar in Virginia, Maryland, and the District of Columbia. Ms. Gill holds a BS in Foreign Service in Science and Technology in International Affairs from Georgetown University's School of Foreign Service.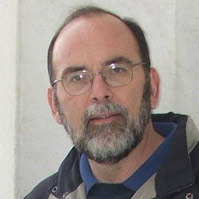 John Tett
John Tett has over 35 years of experience in enterprise software design, development, maintenance, testing and operations support. Having worked for Lockheed Martin, Orbital Sciences Corporation, and other companies in the aerospace and defense sectors, he is an expert in conducting independent assessments of software development activities in mission critical projects in order to support software life cycle costing and readiness. Mr. Tett also serves as Vice President of TeKi Solutions, a company that provides free computer consulting and software development services to non-profit organizations. Mr. Tett holds a BS in Computer Science from The University of Texas San Antonio and an MS in Computer Information Systems Management from the University of Phoenix.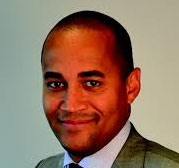 Dante Disparte
Dante Disparte is the Founder and CEO of Risk Cooperative, a strategy, risk and capital management firm focusing on mid-market opportunities, market expansion and innovation on a global scale. Prior to forming Risk Cooperative, Mr. Disparte served as the managing director of Clements Worldwide, a leading insurance brokerage with customers in more than 170 countries. He also served as the managing director of Land Rover's operations in 32 Sub-Saharan African markets and held numerous general management roles in Denmark. Mr. Disparte is a specialist in strategy and risk reduction through the design and delivery of comprehensive risk solutions of worldwide scope. He also serves as the chairman of the board of the Harvard Business School Club of Washington, D.C., and on Harvard Business School's global alumni board. Mr. Disparte is a graduate of Harvard Business School's Program for Leadership Development and holds a degree in International and Intercultural Studies from Goucher College and a MSc. in Risk Management from NYU's Stern School of Business.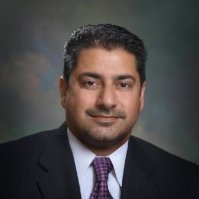 Ashish Khosla
Ashish Khosla, Senior Vice President at PNC Bank, has more than 20 years of experience in the financial services industry. He joined PNC after a decade of service with Wachovia/Wells Fargo Bank, where he was a commercial principal relationship manager responsible for the Northern Virginia region. Mr. Khosla's particular specialties include deal origination, financial analysis and modeling, risk management, valuation, due diligence, credit documentation, consulting, and management. He is a seasoned banker with extensive experience in successfully financing a broad range of businesses. Mr. Khosla is a graduate of the Robert H. Smith School of Business at the University of Maryland. In 2014, he was named Banker of the Year, Washington, DC by the SmartCEO Power Players Awards program.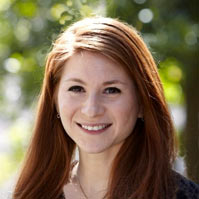 Carrie Rich
Carrie Rich is the co-founder and CEO of The Global Good Fund, a company based on the premise that growing leaders is the best strategy for solving complex social problems and achieving global good. Prior to The Global Good Fund, Ms. Rich was the Senior Director of Vision Translation at Inova Health System. She currently teaches at George Washington University and the Amani Institute. Carrie is the recipient of numerous awards and honors, including the POLITICO Women Who Rule Award, Washington Business Journal 40 Under 40, Entrepreneur.com Top 30 Start-ups to Watch, and Stevie Award for Women in Business. She has also been published in media outlets such as Forbes, Entrepreneur, and Huffington Post.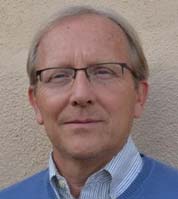 Steve Walker
Steve Walker is an experienced senior executive with a successful track record in the retail industry. He currently serves as Chief Merchandising Officer at DollarDays, a premier Internet-based product wholesaler to small businesses and non-profit organizations. Before joining DollarDays, he served as VP of Retail Operations for Safeway, where he launched Retail Service Insights, LLC, and led several operational and strategic initiatives for multiple business units, including customer experience strategies and initiatives, retail audit services, payment services, shared support centers, and business process outsourcing. Mr. Walker has also served as Vice President and General Manager at SUPERVALU and its subsidiary, Cub Foods. Mr. Walker holds an MBA from the University of St. Thomas in Minnesota as well as a BS in Accounting from the University of Tulsa.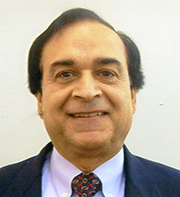 Gian Dilawari
Gian Dilawari is a seasoned entrepreneurial executive with more than 25 years of experience working in business management, SaaS, Machine Learning, AI, and cloud computing. Most recently, he served as the President of TravTech, a SaaS company in the travel industry. Dilawari has also served as the CTO of Cable and Wireless, USA, a telecommunications company with over $2 billion dollars in sales, and as the COO and Co-founder of Gemplex, Inc., an international VPN service provider. He has served on the Board of TiE DC and is a member of the MindShare Group. As an angel investor, Dilawari is also actively involved in the Tysons Angels group. He is a graduate of Catholic University with a degree in Electrical Engineering.